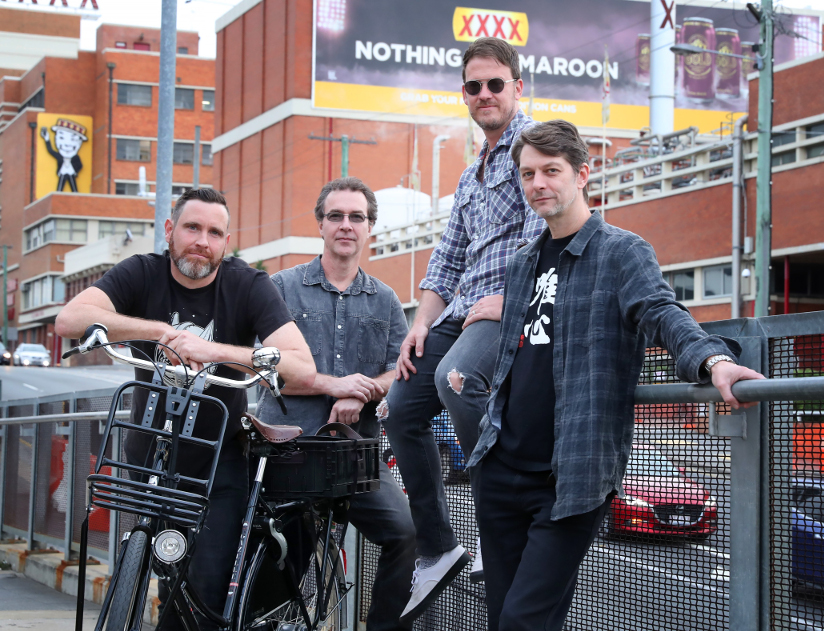 From left to right: Mark Limb, Jamie Coyle, Josh Robertson and Scott Brady

Toxic Bears are an experimental punk rock band based in Brisbane, Australia. Their music ranges from melodic hardcore to funk, jazz and Latin-infused garage rock. The band has recorded three albums and an EP.
Nine Meals (2019) was tracked and mixed by the band in Brisbane and mastered by Jason Livermore at The Blasting Room in Colorado. It is the first album to feature lead singer and guitarist Rapido Bear (Mark Limb), who was the band's videographer on its fabled journey through some of Japan's smallest and loudest live venues in 2015. Lyrically, Nine Meals finds the band delving into a world of romance and self-propelled doom, via an unlikely parade of modern tribes: aspirational phone hawkers ("Call Centre"), jail-bound provincial politicians ("Governance 101"), far-right survivalists ("Nine Meals From Anarchy"), New Age cultists ("Million-Dollar Cult"), opportunistic entrepreneurial scientists ("Experimental"), malevolent corporate mascots ("Killer Clown"), unravelling salarymen ("Stolen Shoe Sprawl") and compulsive DIY landscapers ("Guerrilla Gardener").
In 2018, Rapido succeeded founding Bears frontman Shane Robertson (Big Bear).
The Bears previously recorded Ruthless Rhymes for Heartless Times (2012), The Modern Game (2014) and an EP, Sense of Urgency, Cadet (2015 - a title drawn from Rapido's youthful brush with military officer training).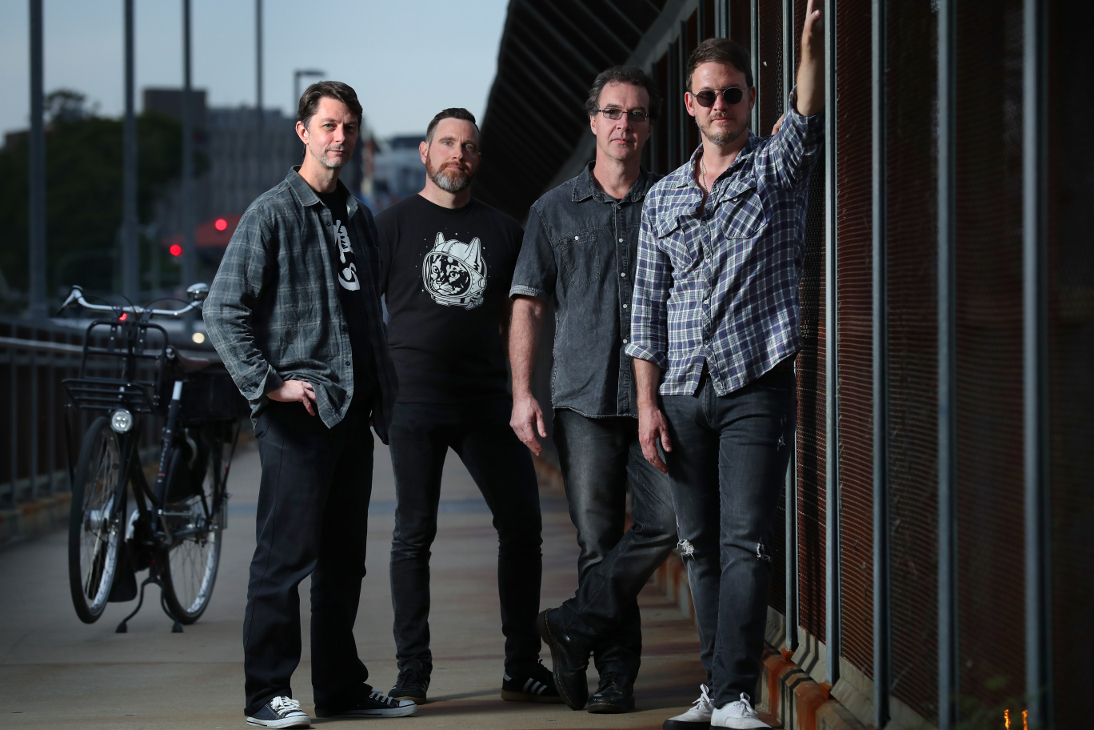 Personnel
Drummer Jamie Coyle, singer/guitarist Shane Robertson and guitarist Josh Robertson first played together in the early 1990s in melodic hardcore band Cage of Joy. The trio reformed in 2007 as Toxic Bears. Jamie had studied at the Queensland Conservatorium of Music and played in jazz ensembles. Josh had been involved in Australian hip hop through Decipher. Bassist Scott Brady, who played with alternative rock outfits Cipher and Holocene, joined Toxic Bears in 2015.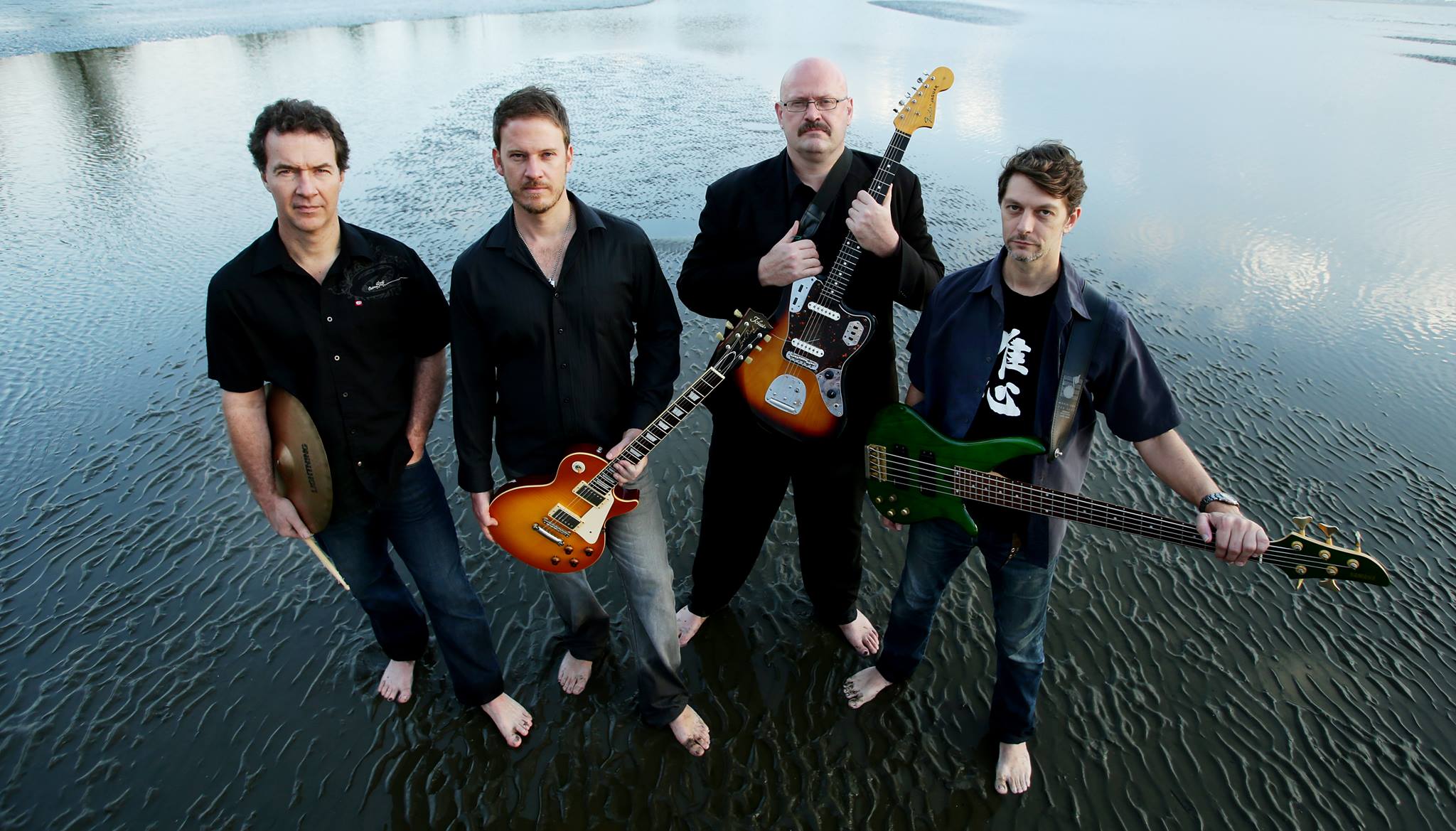 The Toxic Bears in 2016. From left to right: Jamie Coyle, Josh Robertson, Shane Robertson and Scott Brady

Jamie's "Pokerface" was an early example of the Bears' garage fusion, a punk adaptation of a Cuban songo beat. "Yakuza Café" draws on Jamaican disco. "Thai Eyes" features a Purdie shuffle interlude. "Earth, Wind and Fire Ant" rides on a funk break and a Latin breakdown.
Songs drawn from Josh's journalistic encounters include "Spymaster" - about the first woman to run MI5 - and "Thai Eyes" - about members of an outlaw motorcycle gang.
Toxic Bears write, record and play ritually in their own acoustically-engineered studio using gear purchased in a chain of secondhand stores in central Japan.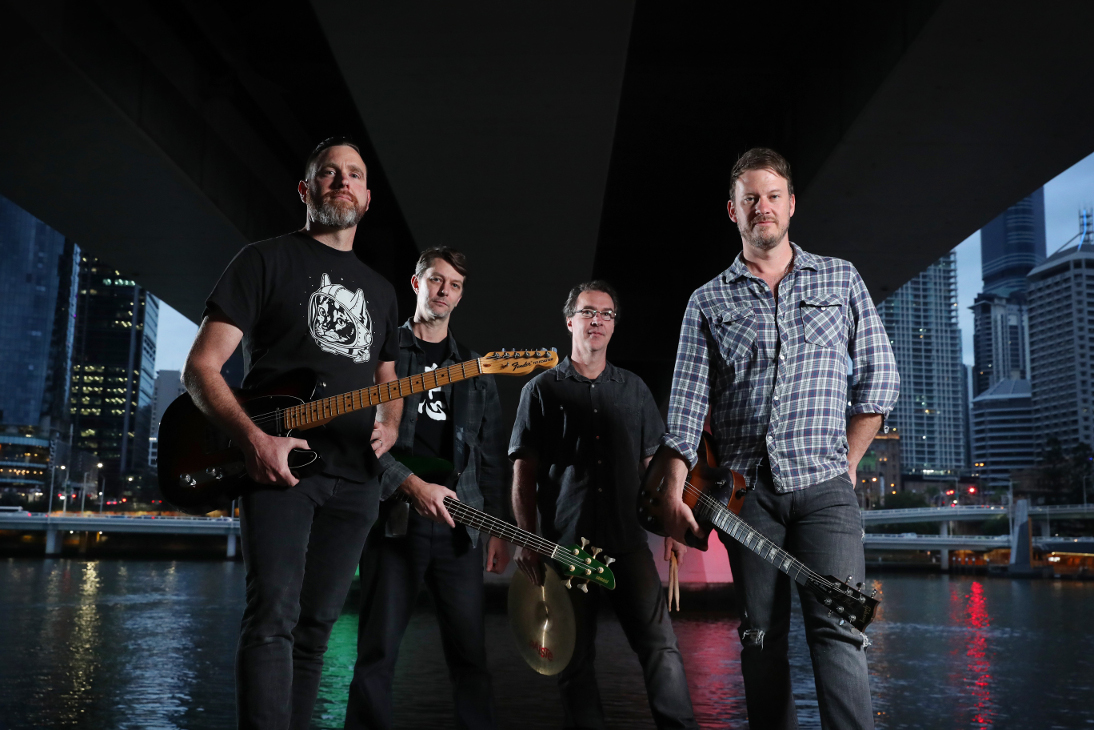 Methods
Toxic Bears record live together in the same room. Only vocals, percussion and some guitar leads are overdubbed.
The studio is a purpose-built, soundproof, standalone building in Jamie's backyard. The band uses 15 mics: 10 on the drum kit (Pearl, timber snare, Turkish cymbals); two on each guitar cabinet (40-watt Marshal tube combos); and a mic and a DI on the bass cabinet. Mics are mostly large diaphragm condensers (Rode and AKG), a small diaphragm condenser (AKG) and Shure dynamics. They record on 16 tracks using two Korg DAWs synced via MIDI. Josh mixed Nine Meals using free Cakewalk software.