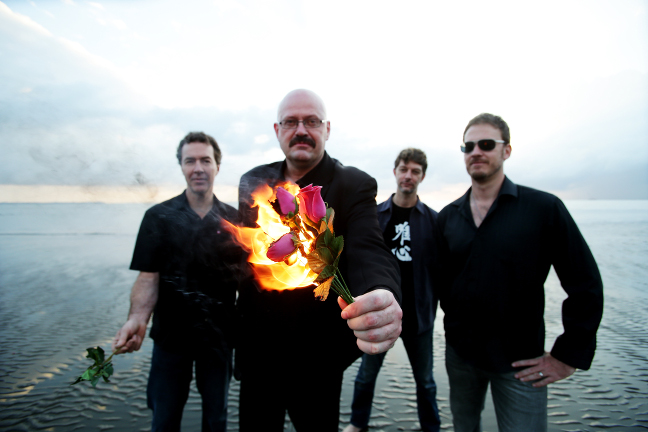 Toxic Bears (トクシックベアーズ) are an avant garage and experimental punk band out of Brisbane. The members are:
Shane Robertson (Big Bear) - vocals, guitar
Josh Robertson (J-Bear) - guitar, vocals
Scott Brady (Scotty Bear) - bass, vocals
Jamie Coyle (JC Bear) - drums, vocals
The Toxic Bears completed their Bear Necessity tour of Japan in 2015 (as written up at The Guardian: 'No record label, no promotion, no merch, no reason not to tour Japan'). Read this review at Roo's Live Experience of their performance at Punktilious's 'An Apple A Day' EP Launch in 2016. Would you like to know more?
The Toxic Bears are working on a new album, which should be released later this year.